Saturday, December 12, 2015 / by Chip Wedgeworth
Zillow may estimate the value of property too high, it may estimate the property too low, but it will never be right. At least not in our lowcountry market of Hilton Head Island and Bluftton…and here is why.
How it works.
The Zillow "Zestimate" is an Automated Valuation Model (AVM) created using a propriety formula. According to their website, it is computed three times per week based on millions of public and user-submitted data points. Mainly, physical attributes of the property (square footage, number of bedrooms, lot acreage), tax assessments, and real estates sales of nearby properties. This formula can be very accurate in many real estate markets, such as Lexington, KY, Omaha, NB or even Dayton, OH because land values and home construction is uniform and consistent, but it has yet to be proven accurate in our Hilton Head market.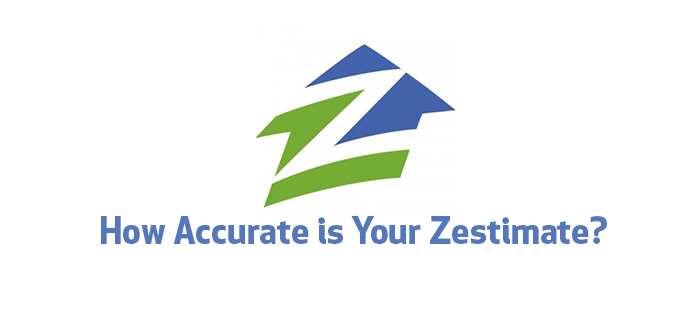 And here is why:
A computer algorithm cannot understand Lowcountry land value.
There is not a way to estimate the differences in value of a ocean front lot versus second row, third row,fourth etc. It cannot take into account two lots that may have the same acreage but one has more frontage on water. It cannot successful gauge the difference between a golf view versus a lagoon view. A lagoon view versus wooded.
A computer algorithm cannot understand Hilton Head and Bluffton's "Pecking Order".
Hilton Head is a diverse real estate community with a very complicated pecking order. There is no way for a computer to understand that Sea Pines villas traditionally sell for more than Palmetto Dunes, and Palmetto Dunes villas sell for more than Forest Beach. And because of villa views, a second floor sells for less than a third floor, unless there is not an elevator, in which case it is the opposite. Homes in Port Royal sell for more than in Hilton Head Plantation because access to the the beach whereas Hilton Head Plantation homes sell for more than Palmetto Hall because of being located near the airport (depends on the street). A computer program cant account for homes seller for more in the Golf Club at Indigo Run selling for more than Long Cove because the golf membership is required for property owners.
A computer algorithm cannot understand homes age and condition.
In the "real world" neighborhoods are developed in consistent phases and built by the same or a similar quality of builder. This is not the case in Hilton Head Island. Charles Fraser sold the first lots in Sea Pines Plantation in 1957. It is not unusual to see a 1960′s built home right next door to a newer 2000′s style home. These homes have different construction elements and deteriorate at different rates, and therefore have very different values. Due to our island having many homes over a quarter century old, a majority of homeowners have extensively re-modeled and invested heavily in construction costs to modernize. Just look at the age of the home does not always tell the whole story.
Hilton Head and Bluffton markets feature many custom home builders. Home values are estimated based on quality of construction more than just square footage. Local home builders such as H2 Builders have a stronger reputation than some national home builders that may be building homes in the same neighborhoods.
The same can be said for villa complexes on the island. Although the age of the building is consistent, the age of the interior varies drastically. A computer cannot understand that a villa that has been "worn hard" on the weekly rental market is in worse condition than a villa only used sparingly by the primary owners and their family. Most ocean oriented villas are sold furnished, but not all. Furnishings can vary the price drastically.
A computer algorithm cannot compensate for local knowledge and experience.
Did you know that four bedroom Sea Pines Heritage Villas generally sell for less than three bedroom Heritage Villas? Do you know why?
Did you know that Summerhouse villas were temporally deflated in value because of pending litigation which prevented many banks from being able to write mortgages thus limited the market to cash buyers.
Real Estate for most people is their largest financial decision. When gathering information on a property, do not trust the value estimates of a computer. Please call a local, full time realtor who understand the complexities and nuances of our ever changing market. Estimated value of a property is not an exact science, I cannot give you an exact number, but I will be more accurate than a computer model.
If you want to know how the current market value of your home compares to your Zillow Zestimate. Please give me a call at 843-384-3073.